ADT-SD-00-0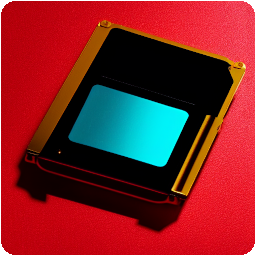 Welcome to The Storage Disk™, the ultimate storage solution for all your digital needs! With its unique design and versatile features, The Storage Disk™ is the perfect device for anyone who needs to store and transport large and small files alike.
What makes The Storage Disk™ so special? For starters, it's the first and only device of its kind to offer the combination of a disk drive and removable flash memory. This means that you can use it as either a USB disk drive or a removable flash memory drive, depending on your needs.
Whether you're a student, a professional, or just someone who wants to keep their digital life organized, The Storage Disk™ has you covered. Its built-in disk can store and transport large files, such as videos, music, and documents, while its flash memory chip can store and transport small files, such as photos, contacts, and presentations.
Plus, The Storage Disk™ is fully compatible with all major operating systems, including Ashet OS™, Concent OS™, and Sawayama™ EXA OS. So no matter what kind of computer you have, you can trust The Storage Disk™ to work seamlessly with it.
The Storage Disk™ is available in four different capacities: 4GB, 8GB, 16GB, and 32GB. So whether you need a little extra space for your important files or a lot, you can choose the capacity that's right for you.
But that's not all! When you purchase The Storage Disk™, you'll also receive a free one-year subscription to our cloud storage service. This means that you can access your files from anywhere, anytime, and never have to worry about losing them.
So what are you waiting for? Get your hands on The Storage Disk™ today and experience the ultimate in storage convenience!
Features
Press Kit
Prototype (Side One)
Prototype (Side Two)
First successful assembly
Technical Details
| | |
| --- | --- |
| Dimensions | 105×75×14mm |
| Connectivity | 11 pin high power connector> |
| Interface | USB 2.0 (Full Speed) |
| Case | 3D printed, PLA |
| Disk Technology | 65mm, 3D printed disk with vinyl coating |
| Disk Drive | High speed motor with a rubber wheel, disk rests on the wheel, transmission by friction |
| Status LEDs | 3× WS2813 |
Documents & Downloads